autumn readings around the UK, magazines & 'transfeminine brokenness, radical transfeminism'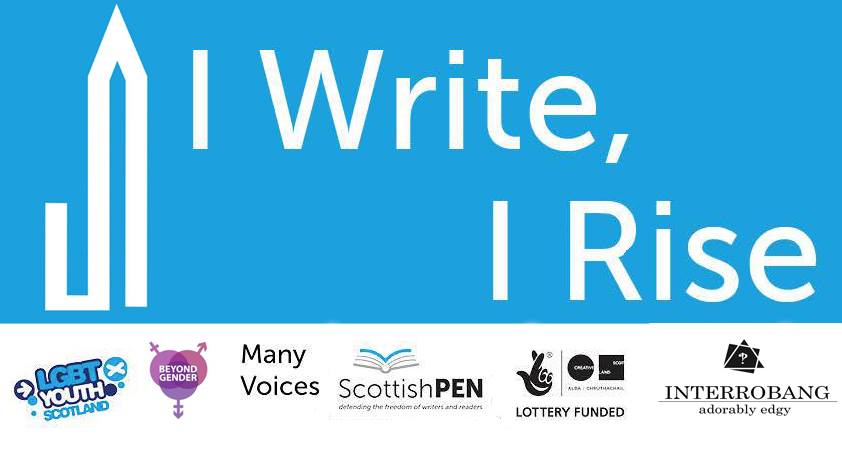 hi all,
huge thanks to the folks who came to the I Write, I Rise reading, with Eli Clare (!) on Saturday at the Scottish Poetry Library. If you missed it, Scottish PEN are producing a podcast for the project, which will be out in the new year, and
I answered some questions about the project here
.
Poems & an essay:
a bunch of my poems have appeared in
Zarf Nine
and
EOAGH: A Journal of the Arts issue 9 (online)
; also in
Tripwire
13 (
free pdf
) and forthcoming in
Hold: a journal's
3rd issue, on Subversion
.
I have a poem in
the special issue of Critical Quarterly on Tom Raworth (59.2)
, a response to re-reading Raworth's 'Ace' that includes a solid cast of poets, civil disobedience and cats.
A couple of poems also appear in
Outskirts zine, a social practice art project of textual and visual exchanges on liminality and identity,
focused strongly around trans & queerness.
And my essay,
'Transfeminine Brokenness, Radical Transfeminism' appears in the latest South Atlantic Quarterly (116.3)
, in the dossier on trans recognition in 2017, which includes essays by Eric Stanley, Amanda Armstrong Price, and an intro by Aren Aizura. It's an poetic essay on affects, trans life, transmisogyny, the racial and gendered division of labour, and ways of supporting each other socially/discursively. If you can't access the journal via Duke Uni Press,
you can read the essay here.
Readings:
this Autumn, I'll be reading in Glasgow (27 Oct), Edinburgh (12/11),
Manchester (tba)
, Edinburgh (1/12, tbc), London (Outskirts Zine reading with Mendoza/Linus Slug, 4 Dec),
Southampton
(Entropics with Mendoza/Linus Slug, 6 Dec) and maybe Brighton too. Details will appear on the side bar (which doesn't load on a mobile browser) as they're confirmed, but the Glasgow details are:
Friday 27th October 2017
Peter Manson Symposium
Glasgow
Readings and performances by Sarah Hayden, Nat Raha, Jo Lindsay Walton, Mendoza, Nicky Melville, John Hall, Jane Goldman, Vicky Langan, Food People and others TBC.
Pollok Ex-Servicemen's club, 111 Titwood Rd, Glasgow G41 2DG.
7pm.
further details at
https://mansonsymposium.com